May 10th, 2023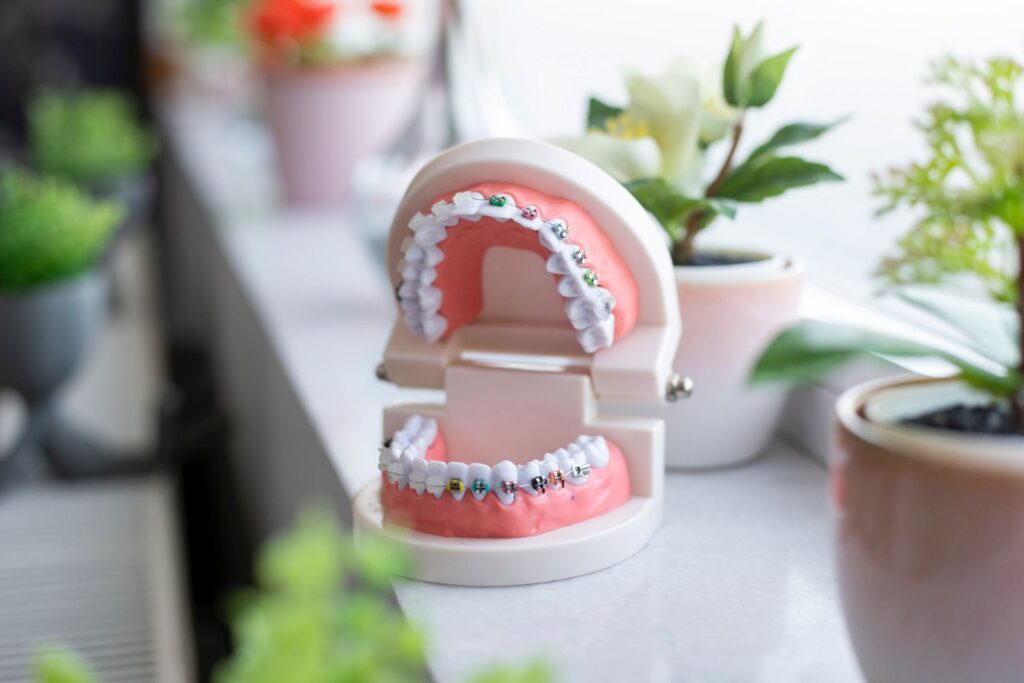 Orthodontics is a specialty of dentistry that deals with preventing, diagnosing, intercepting and treating the incorrect and detrimental position of teeth and bones and the way they relate to each other.
No matter what age a patient is, it is never too late to take positive action to achieve not only oral health with straight teeth, but to achieve the beautiful smile you've always wanted.
To find out if you need orthodontic treatment, we advise you to make an appointment with Dr. Anna Maria Salas. She is a specialist in the area and through a clinical examination, panoramic x-ray and other studies can analyze the dentition in its entirety and determine what is the most appropriate treatment depending on your case.
However, there are patients who ask what are the ideal appliances to correct the bad position of the teeth. Well, the famous braces. It does not matter if they are the traditional metal brackets or the porcelain ones. Also, there are the new generation (splints) that are removable and transparent, if you are looking for aesthetic and mechanisms of tooth movement.
But depending on the case, Dr. Salas will tell you which one is best suited for your needs
It should be noted that the speed of treatment does not depend on the type of orthodontic appliance we use, but on the case to be treated and the patient's responsibility (keeping appointments and complying with the recommendations). Missing an appointment will delay treatment.
Another concern that patients have is thinking that orthodontics hurts. Putting on a bracket is not painful. It is possible that the first few days they may feel pressure on the teeth and in some cases discomfort in the gums from the rubbing of the braces while they get used to them (orthodontic waxes can be applied to the points where they bother us some little boils). If you apply another type of appliance, such as removable braces, you will not really feel any difference, just observe how the teeth straighten.