We recognize that all of our patients are unique and deserve to receive orthodontic care that reflects their individual needs. Our experienced and talented team is committed to working with you and your family to create a comfortable, stress-free, and rewarding orthodontic experience every time you visit our practice.
We are pleased to welcome you and your family, and we look forward to working with you.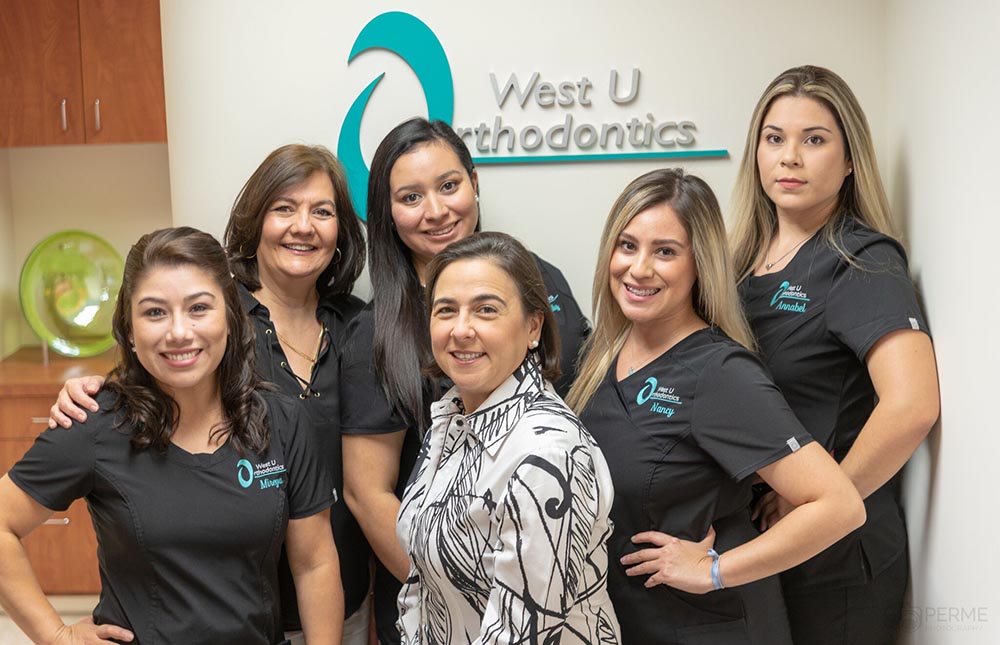 ---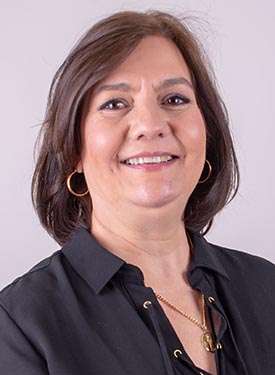 Maria Cristina
Office Manager
I am the staff member who greets and serves our new patients and guide them to check in. I will check their forms and bring them back to the consultation room. It's my job to make sure you're made to feel welcome and comfortable while here, so please let me know if there's anything I can do to help you.
I will also assist you in figuring out the financial aspects of your orthodontic care, first by reviewing the proposed treatment plan and then finding payment arrangements that will work with your budget.
I will be in charge of your insurance processing as well. I will also be handling the billings, collecting and book-keeping duties.
My husband Orlando and I have three beautiful and wonderful daughters: Annabella, Andrea and Eugenia and Maggie, our lovely dog. Spending time with my family is always my preference when I'm not here at the office. I' also love crafts, projects, and working in our backyard.
Nancy
Front Desk/Reception
I'll be the friendly voice you'll hear on the phone when you call our office, and I'm the smiling face that will greet you when you step through our doors. It's my job to make sure you're welcome while here. In addition to being the receptionist, I'll schedule your appointments, verify your insurance benefits, and accept your payments.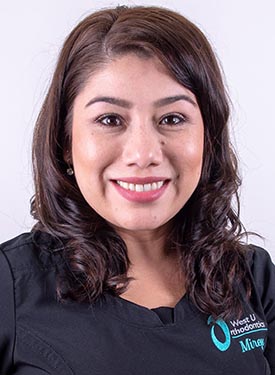 Mireya
Senior Orthodontic Assistant
I'm the person who will help you understand the orthodontic treatment process and answer your questions about braces and treatment, explaining the different steps and what happens at each of them. I am always available to answer your questions and those from parents, too. We believe that an educated patient has a better treatment experience and becomes a better advocate for their future oral healthcare, so we're always sharing knowledge. In addition to introducing you to orthodontics, I also change wires and take X-rays, photos, and impressions, and I provide clinical and chairside assistance, too.
I share my life with my Husband Edward and my beautiful daughters, Arianna and Eleyna. Being with them is the highlight of my day, and we always try to find time to be outside together. I'm very active and love outdoors activities. I also work out at least three times a week.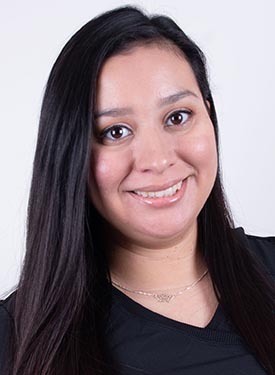 Liliana
Orthodontic Assistant
As a dental assistant, my goal is to always make sure the patient is comfortable. I work chairside with Dr. Salas to provide her with any tools she may need, or to follow her instructions when it comes to the patients care. I am trained to answer questions that a patient or parent may have, as well as take X-rays, impressions, and sterilization of our instruments. We work together as a team to provide the best dental care possible.
At home, I like to spend my time with my husband Ruben, our daughters Natalie and Abigail and our son Noah. I enjoy watching my daughters in their various activities. As a family, we are avid sports fans as well as movie watchers.
Ana Suleyma Majano
Orthodontic Assistant
As an orthodontic assistant I believe in treating each person with kindness. My primary clinical duty is working chair-side with Dr. Salas, as she cares for patients ensuring she has everything she needs. My other job functions also include taking x-rays, impressions and sterilization of our instruments.
Away from work, I love hanging out with my kids Alonso, Liam and Ava and my husband Jonathan.