Meet the Team in Houston, TX
We recognize that all of our patients are unique and deserve to receive orthodontic care that reflects their individual needs. Our experienced and talented team is committed to working with you and your family to create a comfortable, stress-free, and rewarding orthodontic experience every time you visit our practice.
We are pleased to welcome you and your family, and we look forward to working with you.
---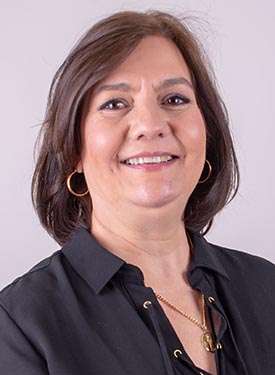 Maria Cristina
Maria Cristina joined West U Orthodontics team many years ago. Maria Cristina loves meeting with patients at their first appointment, getting to know them, and addressing any question they have before they begin their orthodontic treatment. She make sure patients feel welcome and comfortable while they are at the office. Also, she is our financial coordinator and assists in filing insurance and addressing any questions about patient accounts. She enjoys spending her spare time with her husband, daughters and dog. Also, she loves crafting and gardening.
Nancy
Nancy joined West U Orthodontic team in January 2020. She is the first people our patients meet when they come into the office. Her friendly smile is the perfect greeting for our patients and their families, and she always tries to schedule appointments to be as convenient as possible. In addition, she will verify patients insurance benefits. At home, Nancy loves spending time with her husband and children. She is very involves with church too.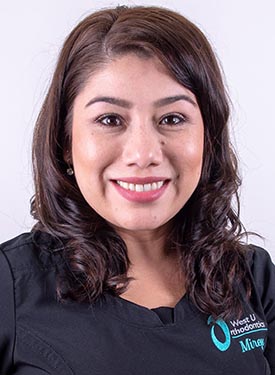 Mireya
Mireya joined West U Orthodontic team in 2009. She is the person who will help patients to understand the orthodontic treatment process and answer your questions about braces and treatment, explaining the different steps and what happens at each of them. She is always available to answer patients questions and those from parents. In addition to introducing patients to orthodontics, she also takes X-rays, records, and she provides clinical and chairside assistance. She shares her life with her husband and two beautiful daughters. Being with them is the highlight of her day, and she always try to find time to be outside together.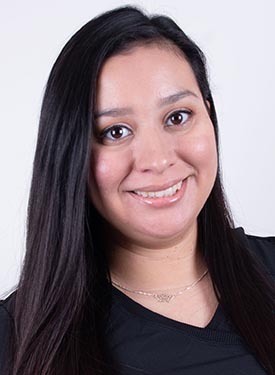 Liliana
Liliana joined West U Orthodontics team in September 2017. As a dental assistant, her goal is to always make sure the patient is comfortable. She works chairside with Dr. Salas to follow her instructions when it comes to the patients care. She is trained to answer questions that a patient or parent may have. Her favorite duty at the office is playing with the intraoral camera. She also takes X-rays and records. She works together as a team to provide the best dental care possible. At home, she likes to spend her time with her husband and children. As a family, she is an avid sports fan as well as movie watcher.
Ana
Ana joined West U Orthodontic team since 2016. As a dental assistant she believes in treating each person with kindness. Her primary clinical duty is working chairside with Dr. Salas, as she cares for patients ensuring she has everything she needs. She also takes records and x-rays. Away from work, she loves hanging out with her kids and husband.