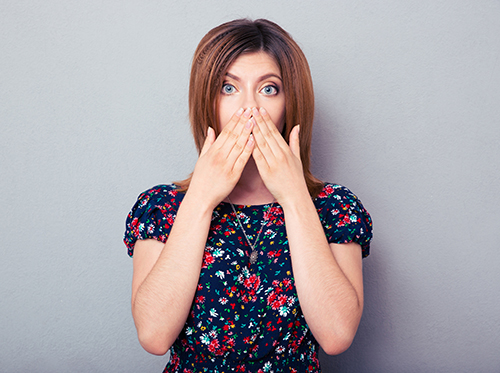 All over the Internet you'll find videos and articles showing how you can close the gap between teeth or space them out. There is a plethora of DIY orthodontic techniques out there — you can even mail order your own impressions to get clear aligners, without even seeing a dentist or orthodontist. Following the instructions laid out in these videos and articles (by people who have zero training in orthodontics) is about the worst decision you can make for your overall oral health.
Performing DIY or at-home orthodontia can lead to or cause:
Loss of teeth
Infection
Cavities or infections that are missed or undiagnosed
Gum damage
Dr. Christina Carter, president of the Northeastern Society of Orthodontists, says that DIY orthodontics can have terrible consequences. She spoke to TODAY about closing gaps between teeth using rubber bands or elastics:
"The teeth are connected to the gums and the blood supply and there is a risk of infection, of tearing the gums which might not heal properly, and a risk of damaging the attachment between the tooth and gums so the tooth no longer gets the support it needs." She also noted, "A simple rubber band can actually slide up the tooth and cut all the attachments to it and you can actually lose a tooth."
One of the worst parts about DIY orthodontics is that you never consult with a trained orthodontist, so you're really operating on a dangerous lack of information. It's best not to risk damage to your teeth or infection. Let Dr. Anna Salas know what you want to accomplish with your teeth and we will help you find the safest and most cost-effective way to achieve it.
Dr. Anna Salas want you to be informed and practical about your oral health. Should you have any questions about orthodontic treatment options, please do not hesitate to give us a call at our convenient Houston, TX office.