September 16th, 2023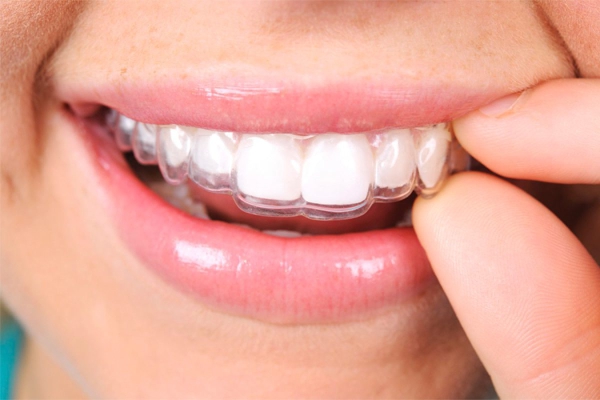 They are a clear braces and a good alternative for adults and teenagers who are looking for a more aesthetic option than braces. Aligners are a newer form of orthodontic treatment that can correct misalignment issues without braces. It works to move your teeth into the proper position gently and gradually.
The American Association of Orthodontists (AAO) explains that "Like traditional braces, clear aligners are designed to move teeth a little at a time. The aligners are plastic replicas of your teeth. Wearing them puts gentle pressure on the teeth, ever-so-slightly repositioning them. Clear aligners are one of many technological advancements that have made orthodontic treatment less conspicuous and one of many "appliances" orthodontists use to move teeth and align jaws to create a healthy, beautiful smile".
Advantage:
-Comfortable. You can remove them to eat so no food will stick to them.
-They are almost invisible. As they are transparent and adapt to your teeth, people will hardly notice them because you can speak normally. What they will see is a change in your smile once you are finishing your treatment.
-No emergencies. Since there are no wires, there won't be any pieces that will come off.
-Shorter and more spaced views. By not having to change wires or bond any brackets, checkups with Dr. Salas are shorter. She will plan the next visit, which could be between 6 and 8 weeks depending on the situation.
Things you can do to take care of your Invisalign:
1. Rinse the aligner under lukewarm water that isn't too hot or too cold.
2. Brush your aligners with a clear liquid soap to remove any debris or food particles that have accumulated during the day.
3. If you are taking your Invisalign out to eat or drink, develop the habit of putting them back in their case.
Remember, they have become more and more popular in recent years, and right now it's in everyone's teeth. This is a new technology that straightens your teeth, but it's not visible to others. It's never too late to get the smile you've always wanted. You would love it!